GlobalData, a leading data and analytics company, has revealed its global league tables for financial advisers by value and volume for Q1-Q3 2021.
Free Whitepaper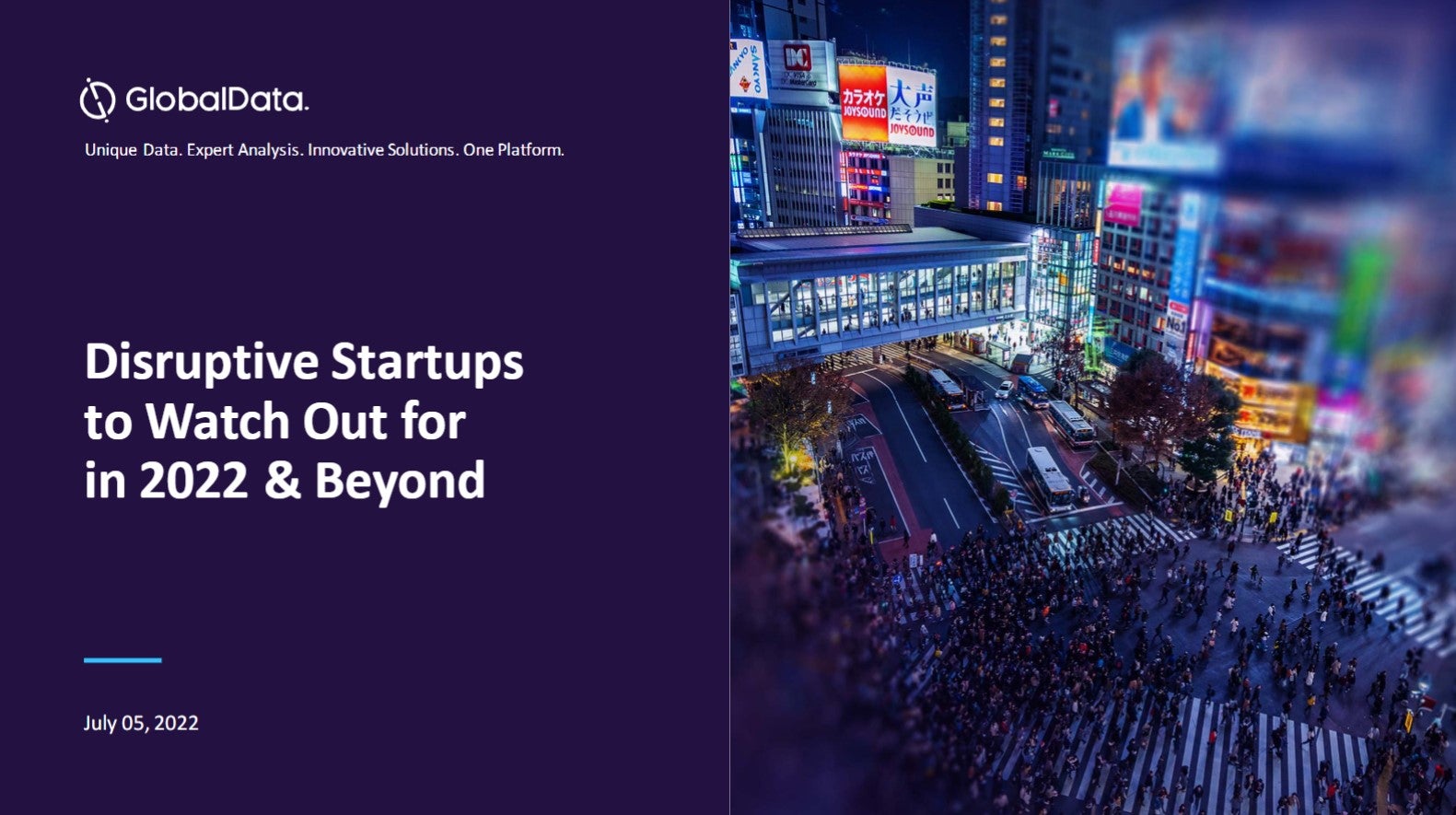 Disruptive start-ups to watch out for
2021 was a record-breaking year, with more businesses breaking into the billion-dollar club. Many start-ups have achieved or retained the unicorn status by the end of the year to reflect nearly a fivefold growth from that in 2020. This boom can be linked to a financing frenzy spurred by the quick adoption of technology and innovative solutions by start-ups gaining traction in response to the pandemic. However, the start-up ecosystem is now facing turbulent times for fundraising as investors seek long-term business strategies, valuations, and a route to profitability amid uncertain market circumstances. Nevertheless, 2022 has the potential to carry forward the momentum with multiple entities having a fair chance of being in the right place when aided by the right technologies. GlobalData leverages the power of alternative data to examine the health of start-ups across multiple dimensions including the quality of their innovations, market presence, and the funding they can attract. This helps our clients to analyze the disruptive potential of start-ups for early alliances, investments, and acquisition prospects to develop future-proof strategic roadmaps for a competitive advantage. Read our report and gather insights on the following topics:
Recent Unicorn trends
Unicorns in 2022
Future Unicorns
Start-ups to watch out for
Start-up ecosystem outlook by top geographies
by GlobalData
Goldman Sachs and JP Morgan top by both value and volume
Goldman Sachs and JP Morgan led the list of top mergers and acquisitions (M&A) financial advisers for Q1-Q3 2021 by value and volume.
Advising on 369 deals valued at $917.2bn, Goldman Sachs booked the highest deal value among all the advisers.
JP Morgan led in terms of volume with 387 deals valued at $837.5bn.
GlobalData lead analyst Aurojyoti Bose said: "The competition for the top spot was close between Goldman Sachs and JP Morgan as they were the among the only three firms that managed to advise on more than 300 deals. While Goldman Sachs was the only firm to surpass the US$900bn mark, JP Morgan was not far behind. Interestingly, apart from leading by value, Goldman Sachs occupied the second position by volume. Similarly, JP Morgan apart from leading by volume also occupied the second position by value.
"Both Goldman Sachs and JP Morgan also advised on sizeable number of billion-dollar deals (≥$1bn) and mega deals (≥$10bn). However, Goldman Sachs managed to advise on relatively a greater number of such big-ticket deals, which helped it occupy the top position by value. JP Morgan advised on 154 billion-dollar deals, of which 16 were mega deals, while Goldman Sachs advised on 173 billion-dollar deals, of which 18 were mega deals."
Based on an analysis of GlobalData's Financial Deals Database, Morgan Stanley took the third spot by value with 236 deals worth $698.8bn, followed by Bank of America with 185 deals valued at $513.6bn and Citi with 212 deals worth $389.3bn.
Rothschild & Co secured the third position in terms of volume with 348 deals valued at $228.8bn. It was followed by PwC with 277 deals worth $43.9bn. Morgan Stanley got the fifth position in the volume list.
GlobalData's league tables are based on the real-time tracking of thousands of company websites, advisory firm websites and other reliable sources available on the secondary domain. A dedicated team of analysts monitors all these sources to gather in-depth details for each deal, including adviser names.
To ensure further robustness to the data, the company also seeks submissions from leading advisers, through adviser submission forms on GlobalData's website.
Free Whitepaper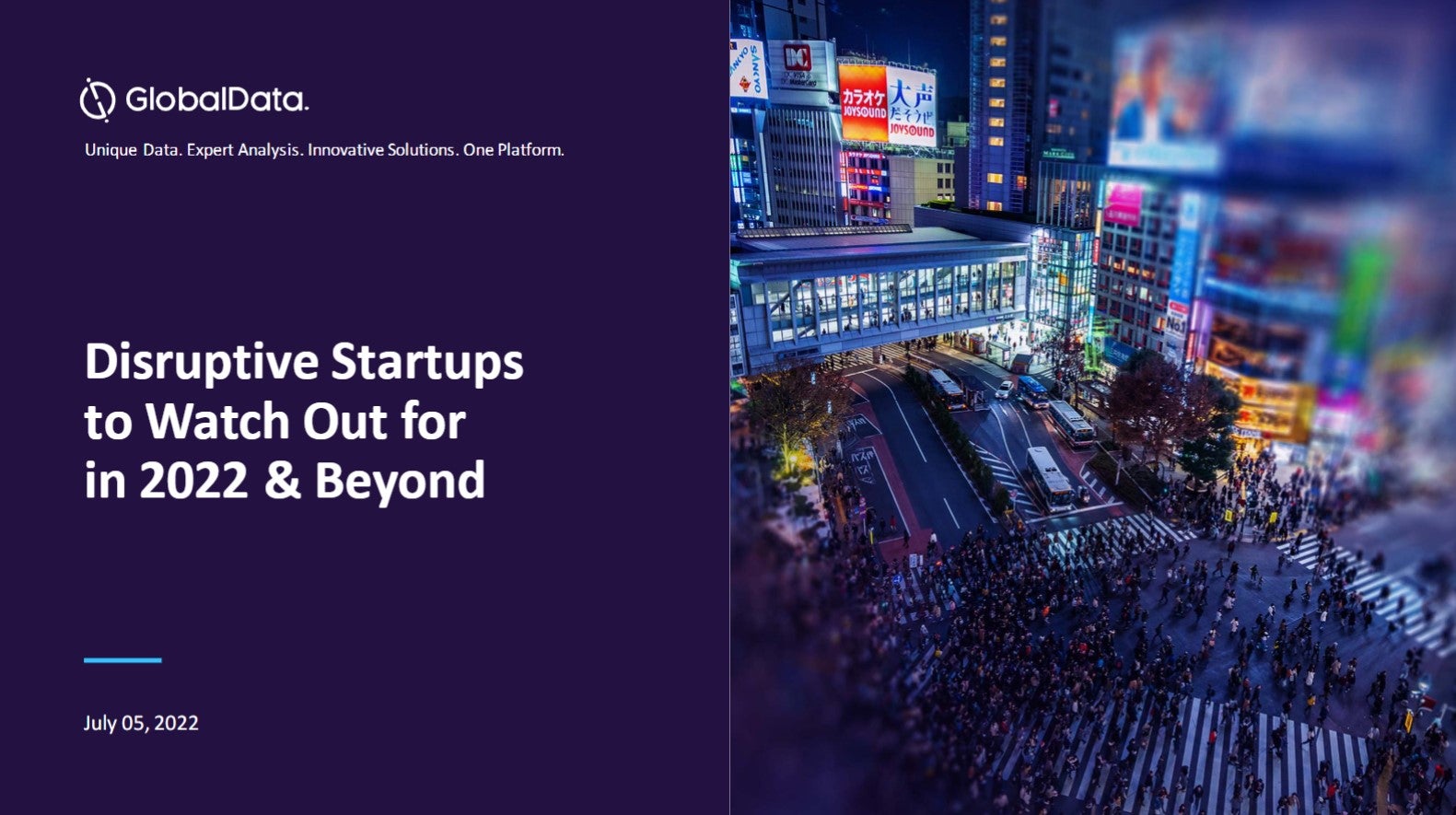 Disruptive start-ups to watch out for
2021 was a record-breaking year, with more businesses breaking into the billion-dollar club. Many start-ups have achieved or retained the unicorn status by the end of the year to reflect nearly a fivefold growth from that in 2020. This boom can be linked to a financing frenzy spurred by the quick adoption of technology and innovative solutions by start-ups gaining traction in response to the pandemic. However, the start-up ecosystem is now facing turbulent times for fundraising as investors seek long-term business strategies, valuations, and a route to profitability amid uncertain market circumstances. Nevertheless, 2022 has the potential to carry forward the momentum with multiple entities having a fair chance of being in the right place when aided by the right technologies. GlobalData leverages the power of alternative data to examine the health of start-ups across multiple dimensions including the quality of their innovations, market presence, and the funding they can attract. This helps our clients to analyze the disruptive potential of start-ups for early alliances, investments, and acquisition prospects to develop future-proof strategic roadmaps for a competitive advantage. Read our report and gather insights on the following topics:
Recent Unicorn trends
Unicorns in 2022
Future Unicorns
Start-ups to watch out for
Start-up ecosystem outlook by top geographies
by GlobalData