US-based private equity firm Further Global Capital Management has acquired a majority stake in British financial planning firm Progeny.
Free Whitepaper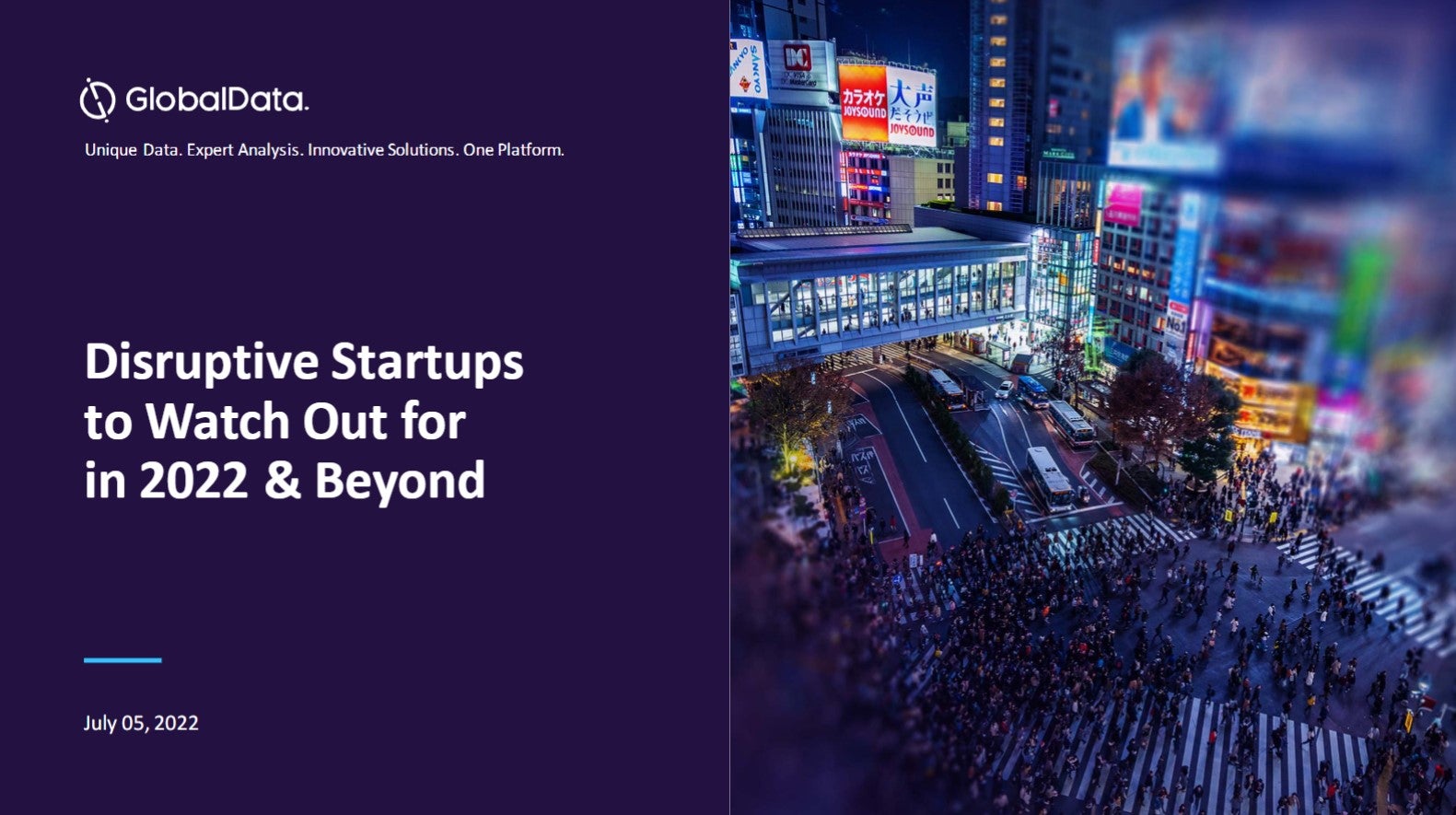 Disruptive start-ups to watch out for
2021 was a record-breaking year, with more businesses breaking into the billion-dollar club. Many start-ups have achieved or retained the unicorn status by the end of the year to reflect nearly a fivefold growth from that in 2020. This boom can be linked to a financing frenzy spurred by the quick adoption of technology and innovative solutions by start-ups gaining traction in response to the pandemic. However, the start-up ecosystem is now facing turbulent times for fundraising as investors seek long-term business strategies, valuations, and a route to profitability amid uncertain market circumstances. Nevertheless, 2022 has the potential to carry forward the momentum with multiple entities having a fair chance of being in the right place when aided by the right technologies. GlobalData leverages the power of alternative data to examine the health of start-ups across multiple dimensions including the quality of their innovations, market presence, and the funding they can attract. This helps our clients to analyze the disruptive potential of start-ups for early alliances, investments, and acquisition prospects to develop future-proof strategic roadmaps for a competitive advantage. Read our report and gather insights on the following topics:
Recent Unicorn trends
Unicorns in 2022
Future Unicorns
Start-ups to watch out for
Start-up ecosystem outlook by top geographies
by GlobalData
Financial terms of the deal have not been revealed.
The investment will support and accelerate Progeny's 'clear and established acquisition strategy' as well as expansion.
The company intends to propel both the organic and inorganic growth of the business. It will continue to invest in technology, learning and development, as well as marketing.
Additionally, the firm will also use the proceeds from the deal to enhance its advisor academy.
Progeny chief executive Neil Moles said: "This marks an important and exciting milestone in the development of the business, allowing Progeny to continue its growth trajectory and accelerate our plans to become the best and most respected professional advisory firm in the UK.
"In our five-year lifespan we have grown to employ more than 230 people, and we intend to keep on creating more high-quality jobs and opportunities across the region and in all the geographies we operate in over the UK."
Progeny's existing senior management team will remain in place and continue to lead its team of 230 employees.
LSG Holding, an existing investor in the firm, will continue to hold a significant stake in the firm.
Further Global Capital Management partner Max Baumrin said: "We could not be more excited to be partnering with Neil and the entire Progeny team as they continue to build what we believe is rapidly becoming one of the UK's best known and best managed professional advisory firms."
In April this year, Progeny acquired Scotland-based Affinity financial planning practice to expand its Scottish footprint.
Earlier this year, the firm bought Leeds-based legal firm Watsons Law in a bid to add the provision of real estate conveyancing to its professional services proposition.
Free Whitepaper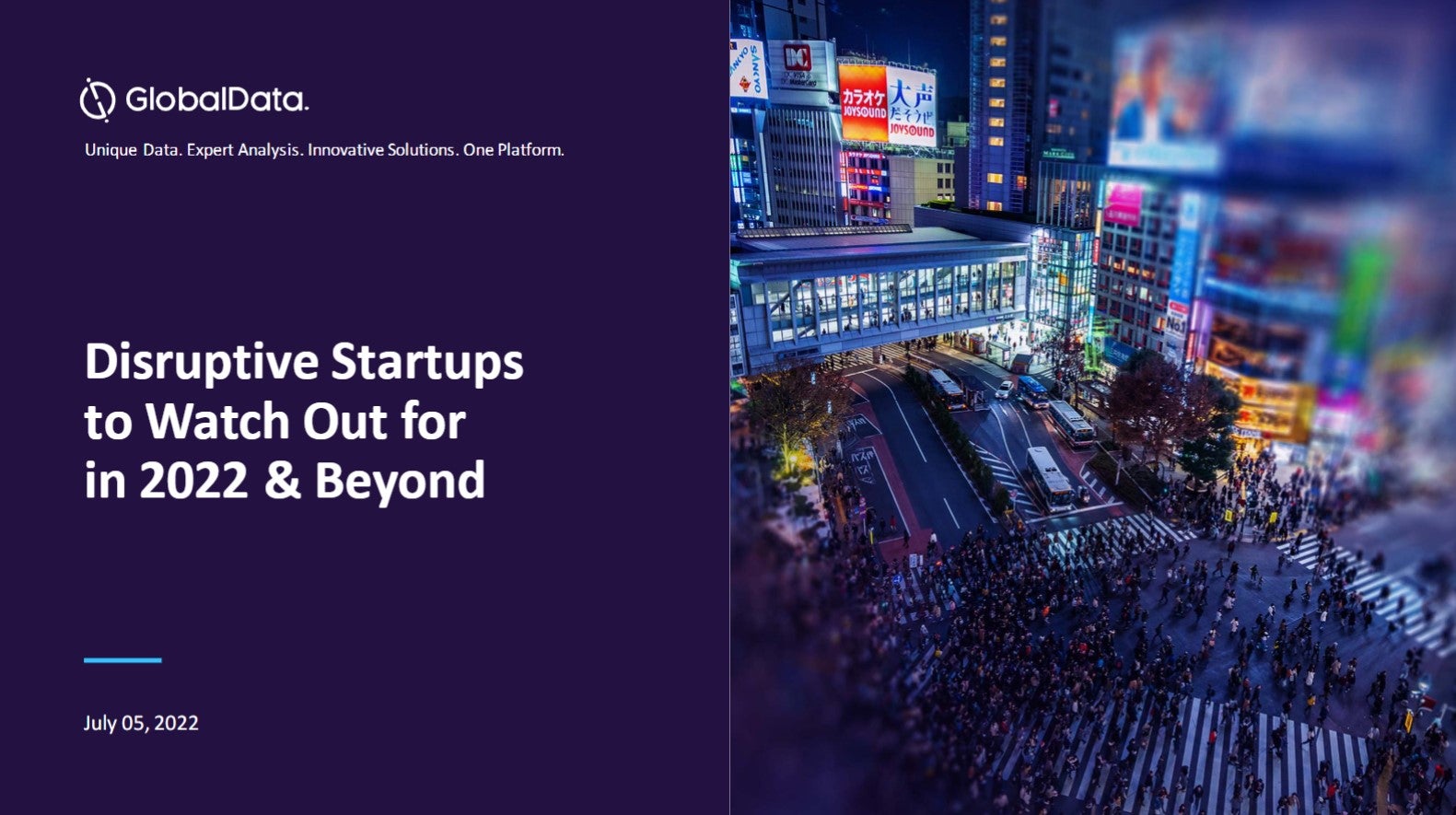 Disruptive start-ups to watch out for
2021 was a record-breaking year, with more businesses breaking into the billion-dollar club. Many start-ups have achieved or retained the unicorn status by the end of the year to reflect nearly a fivefold growth from that in 2020. This boom can be linked to a financing frenzy spurred by the quick adoption of technology and innovative solutions by start-ups gaining traction in response to the pandemic. However, the start-up ecosystem is now facing turbulent times for fundraising as investors seek long-term business strategies, valuations, and a route to profitability amid uncertain market circumstances. Nevertheless, 2022 has the potential to carry forward the momentum with multiple entities having a fair chance of being in the right place when aided by the right technologies. GlobalData leverages the power of alternative data to examine the health of start-ups across multiple dimensions including the quality of their innovations, market presence, and the funding they can attract. This helps our clients to analyze the disruptive potential of start-ups for early alliances, investments, and acquisition prospects to develop future-proof strategic roadmaps for a competitive advantage. Read our report and gather insights on the following topics:
Recent Unicorn trends
Unicorns in 2022
Future Unicorns
Start-ups to watch out for
Start-up ecosystem outlook by top geographies
by GlobalData