DBS is the wealth management & private banking company best positioned to benefit from future wealth management developments and disruption in the sector, according to GlobalData analysts.
Free Whitepaper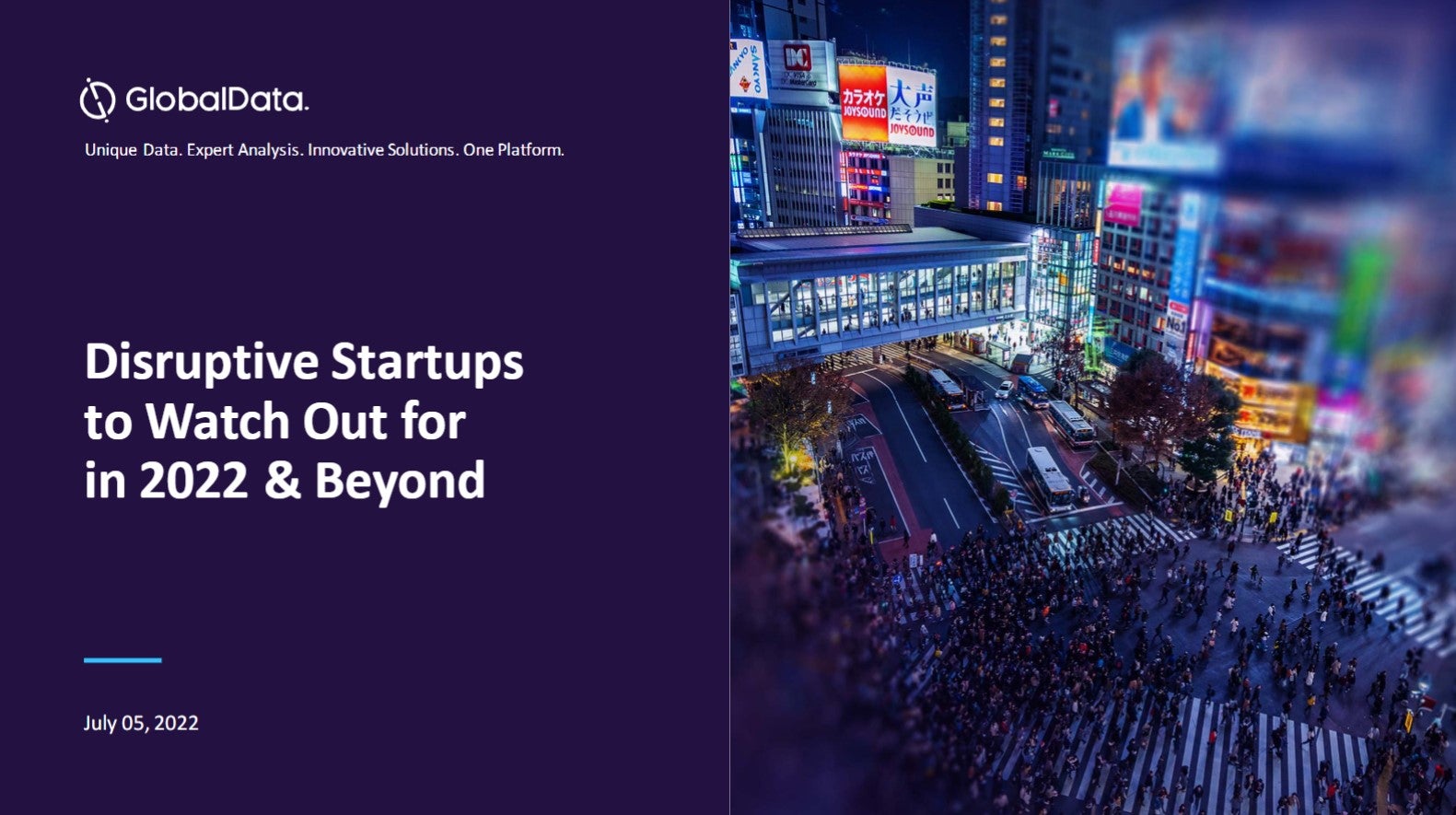 Disruptive start-ups to watch out for
2021 was a record-breaking year, with more businesses breaking into the billion-dollar club. Many start-ups have achieved or retained the unicorn status by the end of the year to reflect nearly a fivefold growth from that in 2020. This boom can be linked to a financing frenzy spurred by the quick adoption of technology and innovative solutions by start-ups gaining traction in response to the pandemic. However, the start-up ecosystem is now facing turbulent times for fundraising as investors seek long-term business strategies, valuations, and a route to profitability amid uncertain market circumstances. Nevertheless, 2022 has the potential to carry forward the momentum with multiple entities having a fair chance of being in the right place when aided by the right technologies. GlobalData leverages the power of alternative data to examine the health of start-ups across multiple dimensions including the quality of their innovations, market presence, and the funding they can attract. This helps our clients to analyze the disruptive potential of start-ups for early alliances, investments, and acquisition prospects to develop future-proof strategic roadmaps for a competitive advantage. Read our report and gather insights on the following topics:
Recent Unicorn trends
Unicorns in 2022
Future Unicorns
Start-ups to watch out for
Start-up ecosystem outlook by top geographies
by GlobalData
The Singapore-based firm comes top of the list in a ranking of overall leadership in the themes that matter most among wealth management companies.
These themes, which can be defined as any issues that keep CEOs awake at night, describe technological, macroeconomic and industry-specific challenges that companies are currently facing, as well as the opportunities they create. GlobalData's Thematic Research ecosystem identifies and tracks these challenges, and how they create the long-term winners and losers of the mining industry.
DBS scored highly in several themes, particularly when it comes to ESG, Robo-Advice, Channel Strategy, Personalization and Artificial Intelligence, where it received top marks of five out of five.
DBS received scores of four for COVID-19, Cybersecurity and Millennials / Gen Z; three for Data Security; and two for Regulation performances.
These scores represent GlobalData analysts' assessments of the competitiveness of each company regarding a particular theme. They are then weighted based on their importance and used to create the final industry ranking.
DBS is followed in our ranking by UBS, WealthSimple and HSBC.
The interactive graphic below allows you to compare company ratings across the 10 themes in question. The higher up a company is on the list, the better positioned it is to weather disruption in the future, while the companies at the bottom are more vulnerable to disruptive threats.
Click on any of the companies to compare them across all the themes in our analysis.
Our analysis reveals that companies from the US are some of the best-prepared players against disruption in the wealth management game. Companies from Canada and Singapore also performed well.
These scores are based on overall technology, macroeconomic and sector-specific leadership in 10 of the key themes that matter most to the mining industry and are generated by GlobalData analysts' assessments.
This article is based on GlobalData research figures as of 15 August, 2022. For more up to date figures, check the GlobalData website.
Free Whitepaper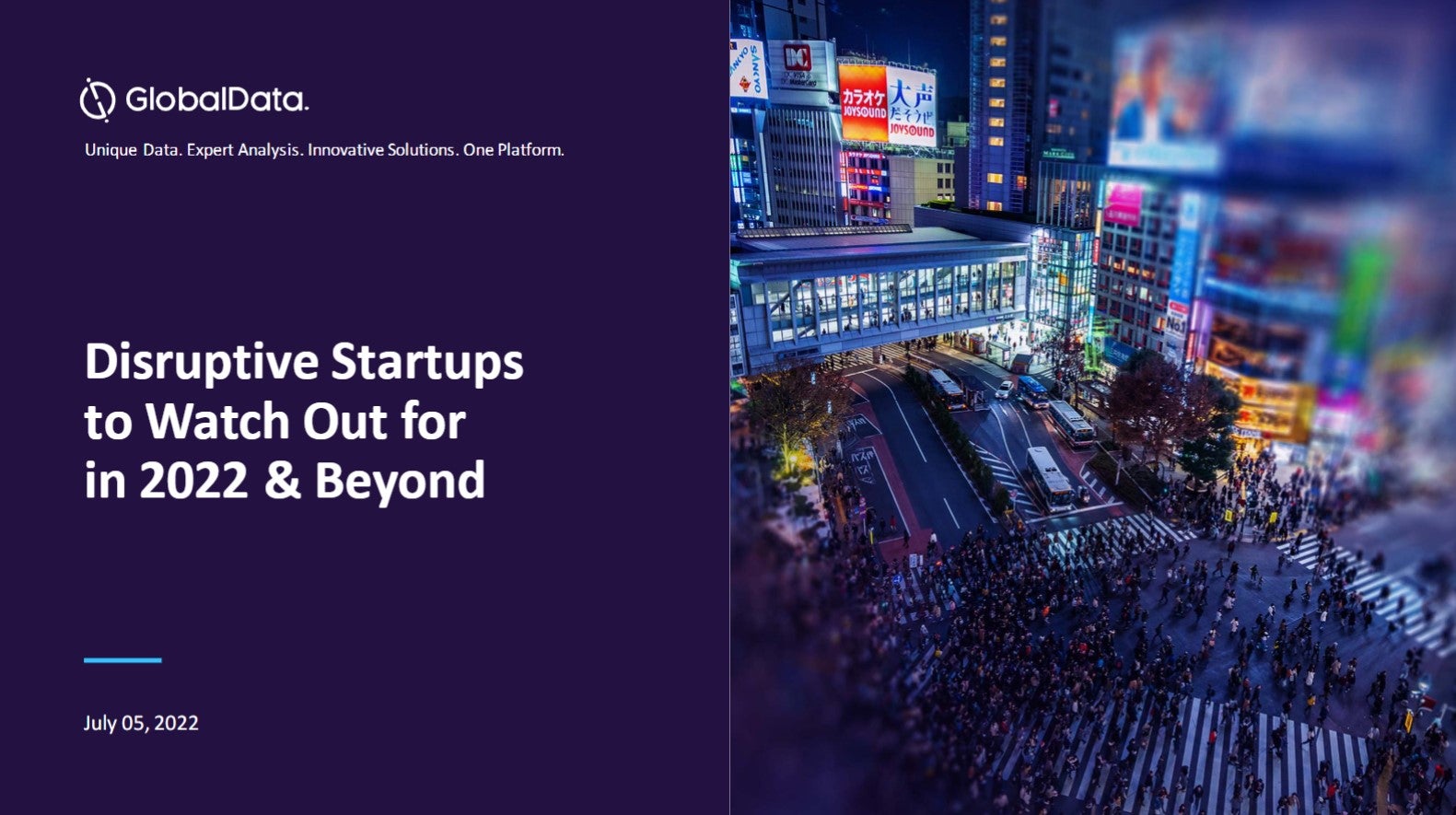 Disruptive start-ups to watch out for
2021 was a record-breaking year, with more businesses breaking into the billion-dollar club. Many start-ups have achieved or retained the unicorn status by the end of the year to reflect nearly a fivefold growth from that in 2020. This boom can be linked to a financing frenzy spurred by the quick adoption of technology and innovative solutions by start-ups gaining traction in response to the pandemic. However, the start-up ecosystem is now facing turbulent times for fundraising as investors seek long-term business strategies, valuations, and a route to profitability amid uncertain market circumstances. Nevertheless, 2022 has the potential to carry forward the momentum with multiple entities having a fair chance of being in the right place when aided by the right technologies. GlobalData leverages the power of alternative data to examine the health of start-ups across multiple dimensions including the quality of their innovations, market presence, and the funding they can attract. This helps our clients to analyze the disruptive potential of start-ups for early alliances, investments, and acquisition prospects to develop future-proof strategic roadmaps for a competitive advantage. Read our report and gather insights on the following topics:
Recent Unicorn trends
Unicorns in 2022
Future Unicorns
Start-ups to watch out for
Start-up ecosystem outlook by top geographies
by GlobalData